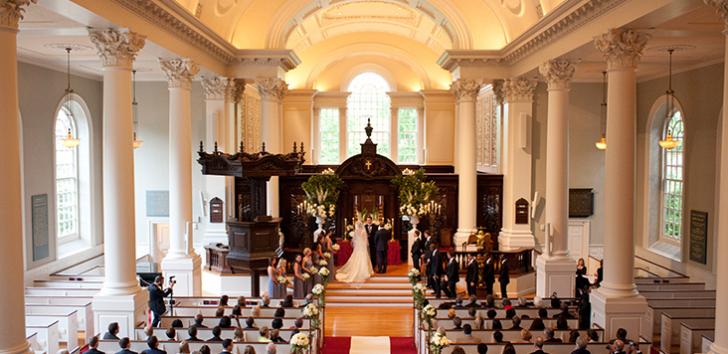 This Church has long been regarded as the symbolic center of Harvard's spiritual life. The Church is available to members of the Harvard community and warmly welcomes all visitors.
1 Harvard Yard, Cambridge MA
Uses
Weddings, Commitment Ceremonies, Funerals, Memoral Services, Baptisms, Meetings
Amenities
Non Denominational Church
Catering
Allowed in the Pusey & Sperry Room
Availability
Rehearsals and ceremonies are usually held on weekends. The events office will work with the church Sexton to find availability for special requests.
Venue Contact